So many exciting things are happening at Winchester First
Now is a great time to get involved!
We are excited to announce that this year's Holy Week itinerary will also include lunch and evening services in addition to the traditional morning service and breakfast! This year's Holy Week will be held March 21-25th.
This year's services include a daily morning service at 7:00 am at the Main Street Campus, followed by breakfast at 7:30 am. Speakers for these services include Rev. Gerald Johns, Jr of First Christian Church, Rev. Ryan Bradney of First Presbyterian Church, Rev. David Douglas of Church of God, Cathedral, Jim Farmer of Cornerstone Christian Church and Rev. Jeff Carter of First United Methodist. Each morning service also includes special music by musicians such as Perri Wilson, Sarabeth Parido, Jim Cowan, Celebration Ringers and Dave Sublette.
On Monday and Wednesday, a lunch service will be held at the First Fire campus from 12:15-1:00 pm. A light lunch will be served (both sit-down & bag lunch is available). Rev. Kevin Parido will be the speaker for the lunch services.
Tuesday and Thursday will offer an evening service beginning at 6:30 pm at the First Fire campus. Tuesday's speaker will be Robbie Shrout and Thursday's speaker will be Rev. Kevin Parido. Thursday night will also feature a Maundy Thursday & Easter lesson for the children.
On Friday night, the 3D Youth will present "The Crucifixion" in the Garden at the Main Campus at dusk (approximately 8:00 pm). "The Crucifixion" portrays the death and resurrection of Jesus. Holy Communion is served in the Sanctuary following the conclusion of the scene.
We have expanded our services this year in an effort to make the Holy Week experience available to everyone, with options in the morning, noon and evening. We hope you will attend as many services as you can and take this opportunity to invite family, friends, neighbors and co-workers to attend with you. A complete schedule is outlined below.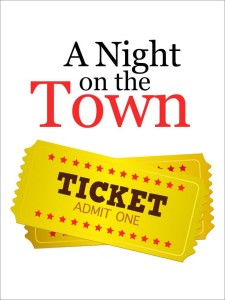 Tickets:
Purchase tickets in the church office or from Tracy Gillespie or Samantha Otte.
The night will include dinner and a show featuring Phyllis James, Sarabeth Parido and some other familiar Winchester First faces. There will also be silent auction items.
All proceeds from the fundraiser will support Little Learner scholarships

.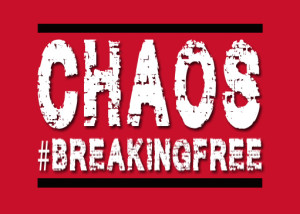 Student Registration is now available online!
Early Registration runs through March 31st and is $15 per student.
Regular Registration runs April 1-22 and is $25 per student.
We are still in need of host home families to sign up for Chaos Weekend, April 29-May 1.
What is required of me to be a host home?
-all adults in the household must complete a background check
-all adults in the household must attend a Safe Sanctuary training
-provide a place for 6-8 males or females to stay between 10:00 pm and 8:00 am, Friday & Saturday night