Every man and woman is given the invitation to accept God's offer of grace in Jesus Christ. When we accept grace by faith, we receive freedom. But that is not the end of our story – God wants to work through us to accomplish His mission in the world. He frees us so that we can be 'activated' and put 'on mission'.
His mission for us: to make disciples (see Matthew 28:18-20). We are all called to that, but we have different gifts, passions and roles to see that mission through to completion.
We want to help you after you have found God and found community to live fully into your call and mission.

Thanks to all who are participating in
Kroger Community Rewards! Re-enrollment for the program is August 1-31st and Kroger has announced they have increased their annual donation
for Community Rewards for the coming year! The instructions for enrolling/re-enrolling are below. Please enroll/re-enroll before August 31st.
Go to www.Kroger.com
If you already have a Kroger online account, click the blue Sign In tab at top of the page. If you are not a current Kroger online customer, you will need to click the Register button and complete those steps first before you will be able to enroll in Community Rewards.
Enter your email address and password and click the blue Sign In tab.
From the department menu, click Community, then Community Rewards
From Community Rewards, click on the Edit or Re-enroll button.

Then,


a. Find Organization (Search for Organization Name: First United Methodist Missions Group or Organization No: 12667)
b. Select Organization (Click the button to the left of the organization)
c. Save your Selection (Click the Save button to save your selection.)

Call 1-800-KROGERS, Option #3, with questions. Or you may stop by the church office for assistance.
Again, thank you for all of those who have participated this year.
You do your normal grocery shopping…Winchester First gets rewards!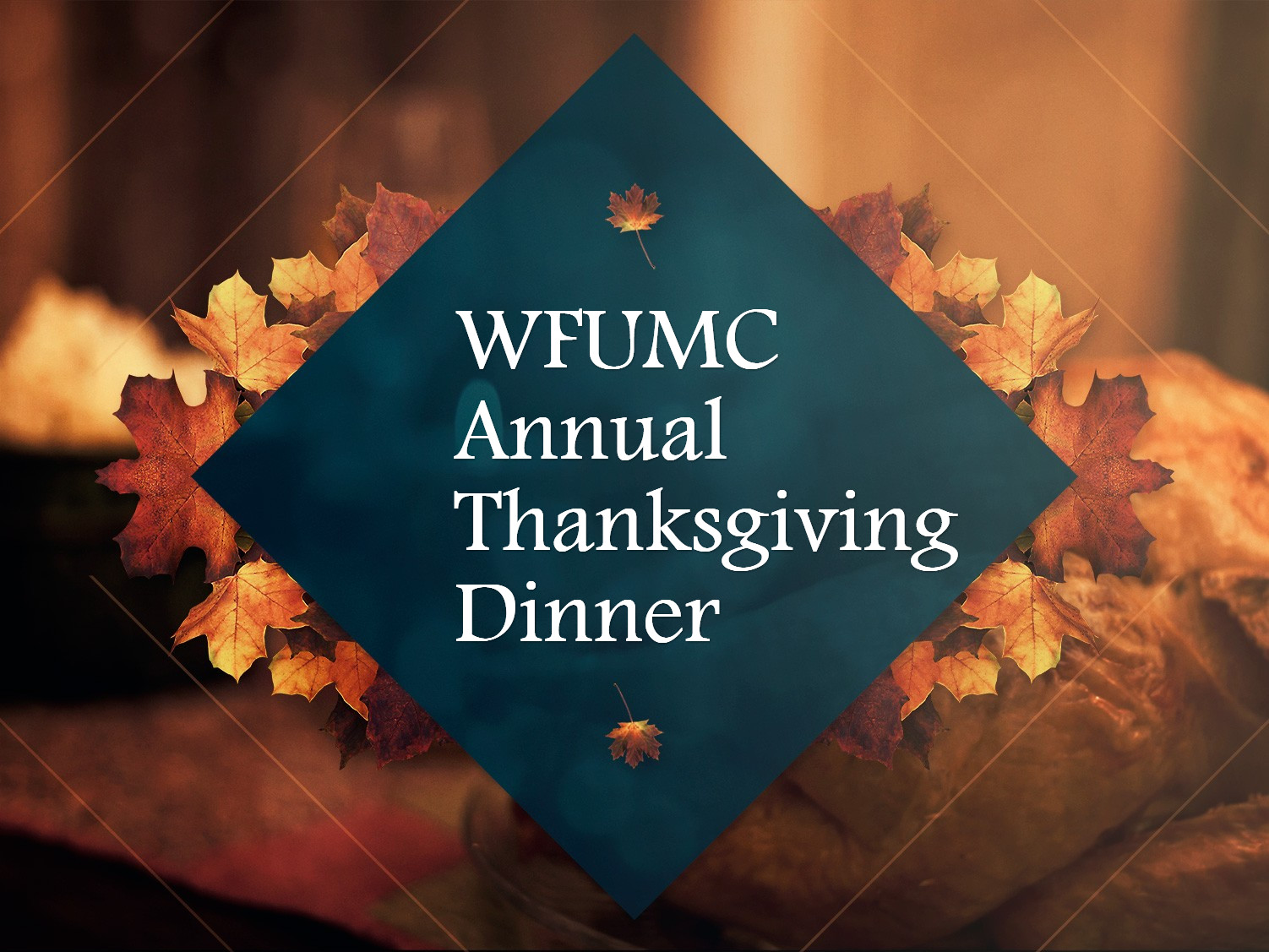 Each year WFUMC serves approximately 1500 meals on Thanksgiving Day as part of our Thanksgiving Dinner Outreach. Each year our congregation gathers on Thanksgiving morning to prepare meals that are delivered throughout our community.
LOCAL MISSION
We offer support to organizations in Winchester and Clark County through our physical help,financial budget, and fundraising projects.
Organizations that we support include:
Boy Scouts, Cub Scouts, Girl Scouts,
Clark County for Substance Abuse,
Clark County Homeless Coalition,
Clark County Community Services,
Jackson Chapel United Methodist Church,
New Beginnings,
Rapha Ministry,
Teen Fire,
Wesley Woods Camp.
We provide funds for emergency requests that arise throughout the year.
We support the Mountain Missions clothing project by organizing the donations contributed by friends and members of WFUMC. The Mountain Missions truck comes on a regular basis to pick up collected donations and prior to the pickup date, we box and label donations by gender and size. If you are interested in helping in this effort, contact Sharon Rice.
Support missions work while you shop at Kroger by participating in our Kroger Cares Program. The company will now link our church member purchases to your existing Kroger Plus Card. Each time you shop at Kroger and scan your Kroger Plus card, our church will earn rewards.
To register your Kroger Plus Card online, visit: www.kroger.com/communityrewards. Scroll down to find your location and click "Enroll Now". Sign into your online account or create an account. Enter our organization's number 12667. If you have any questions, please see Shanda Cecil or stop by the church office.
GLOBAL MISSION
We offer support for missionaries as listed below:
David and Julie Eberhard, Thailand
Mike and Sherry Morrissey, Thailand
Jamie and Lisa Williams, Belize
United Methodist Missions
Occasionally mission trips are available through our church and other local United Methodist
Churches. Watch this website for future trips.
For additional information about the United Methodist denomination's work in global ministries visit their website at Global Ministries. http://www.umcmission.org
MISSION LINKS:
Kentucky Annual Conference.