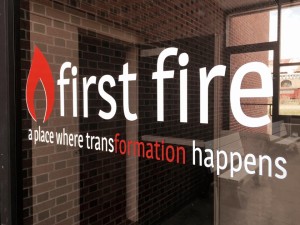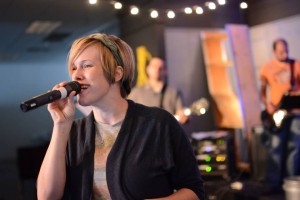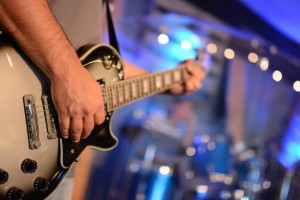 Igniting Worship Service: Sunday at 11:15 am
NEW LOCATION: 306 North Main Street, Winchester, Kentucky
Frequently asked questions…
WHAT TIME DO YOUR SERVICES START?
Our worship services begin at 11:15 am on Sundays.
HOW DO I GET TO YOUR CHURCH?
Our address is 306 North Main Street, Winchester, Kentucky. We meet in the Worship Area at Trinity United Methodist Church.
The easiest entry point is off North Maple Street. A large paved parking lot is located in the back. There is also a parking lot on the side. You are welcome to park anywhere in those lots.
You are free to sit where you feel most comfortable.
WHAT HAPPENS IN A SERVICE?
Once the service begins, the Praise Team leads us in worship with acoustic, electric & bass guitars, keyboard, drums, and vocals…don't be surprised to see an occasional banjo or other surprise instruments.
The First Fire Worship Band and lay leaders lead most of the worship service using lots of praise and worship music. The sermon usually lasts around 25-30 minutes and will feature both sermon series and also stand-alone sermons. You will often also see a video illustration and Bible verses and announcements are also shown on the screens-located on either side of the stage.
You may wear whatever you want, we encourage you to come as you are. Dress is causal with many people wearing jeans and t-shirts.
WILL I BE ASKED TO GIVE MONEY?
We do collect an offering during worship, but it is for our members and regular attendees. If you are a visitor/guest, please do not feel obligated to give. We pass two baskets at First Fire, a regular offering basket for tithes and offerings and a second, colorful bucket that goes to our Dollar Disciples fund. We ask for just $1 extra each week and that money is collected and used to make a change in the lives of those who need it in the community. Dollar Disciples has helped numerous people in their times of financial need.
We offer Adventure Kids (Sunday School) for children age three through 5th grade as well as a nursery (infants, crawlers, walkers—newborn through age 2) during each of our worship services. Our electronic kids check-in system, parent paging system, and secure kids area will allow you to have peace of mind during services. All children can be checked in at our Adventure Kids Check-in area, located on the second floor at the top of the stairs. And, our Jesus-centered kids programming is so fun and engaging your kids will beg to come back! Your child is also welcome to stay with you during the service.
Yes! We offer free coffee (Creative Coffees) & donuts (Frank's Donuts) in the Fellowship Hall (2nd floor). Please feel free to help yourself!
Family Communion Sunday
Winchester First UMC celebrates the Sacrament of the Lord's Supper, or Holy Communion, on the first Sunday of every month. In the United Methodist Church , we have "Open Communion," which means that anyone who can sincerely respond to the invitation to Holy Communion is welcome to receive it.
It comes to us not as something we must earn, but as a gift from God for the cleansing, forgiving, and renewing work of Jesus Christ within us.
We want the communion experience to be meaningful for all who participate and we offer two options for
children
to experience communion:
Children are welcome to sit with their parents during the worship service and experience the complete worship service with their families. They can receive communion with their families.

Children can be checked in for Children's Church. Children will receive age appropriate teaching to learn more fully about the meaning of the Sacrament of the Lord's Supper. They will receive communion in their classroom.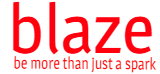 (Our version of Sunday School)
Also offered on Sunday mornings is a discussion-based group called Blaze. Blaze meets at 10:00 am in the Sunday School Room (1st floor) and is open to all adults. This is an open class and can be joined at any time.
Blaze for Kids is offered at the same time in the children's area. Each Sunday, Blaze Kids have a detailed Bible lesson, a time for crafts and games and are given a snack before Children's Church begins at 11:22. Blaze Kids are welcome to stay for Children's Church or they can be signed out by their parents and enjoy the worship service.
Follow Us On Social Media