LET THE GOOD TIMES ROAR!
This epic, African adventure engages the whole herd! At Roar, kids explore God's goodness and celebrate a ferocious faith that powers them through this wild life. Kids participate in memorable Bible-learning activities, sing catchy songs, play teamwork-building games, make and devour yummy treats, experience one-of-a-kind Bible adventures, collect Bible Memory Buddies to remind them of God's love, and test out the fun at Imagination Station. Plus, kids will learn to look for evidence of God all around them through something called God Sightings. Each day concludes with a sendoff that gets everyone involved in living what they've learned.
Roar VBS is for kids from 3 years through 5th grade. Attendance at VBS is free to all children. We hope you will join us!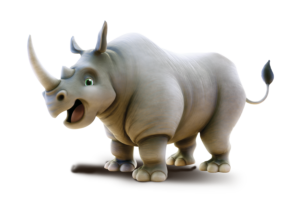 Register for
Vacation Bible School!
We are always in need of adult volunteers to make VBS a successful and safe week for the children attending. If you are interested in volunteering, please complete the information below and you will be contacted by our VBS team to find the perfect fit for your gifts & talents!